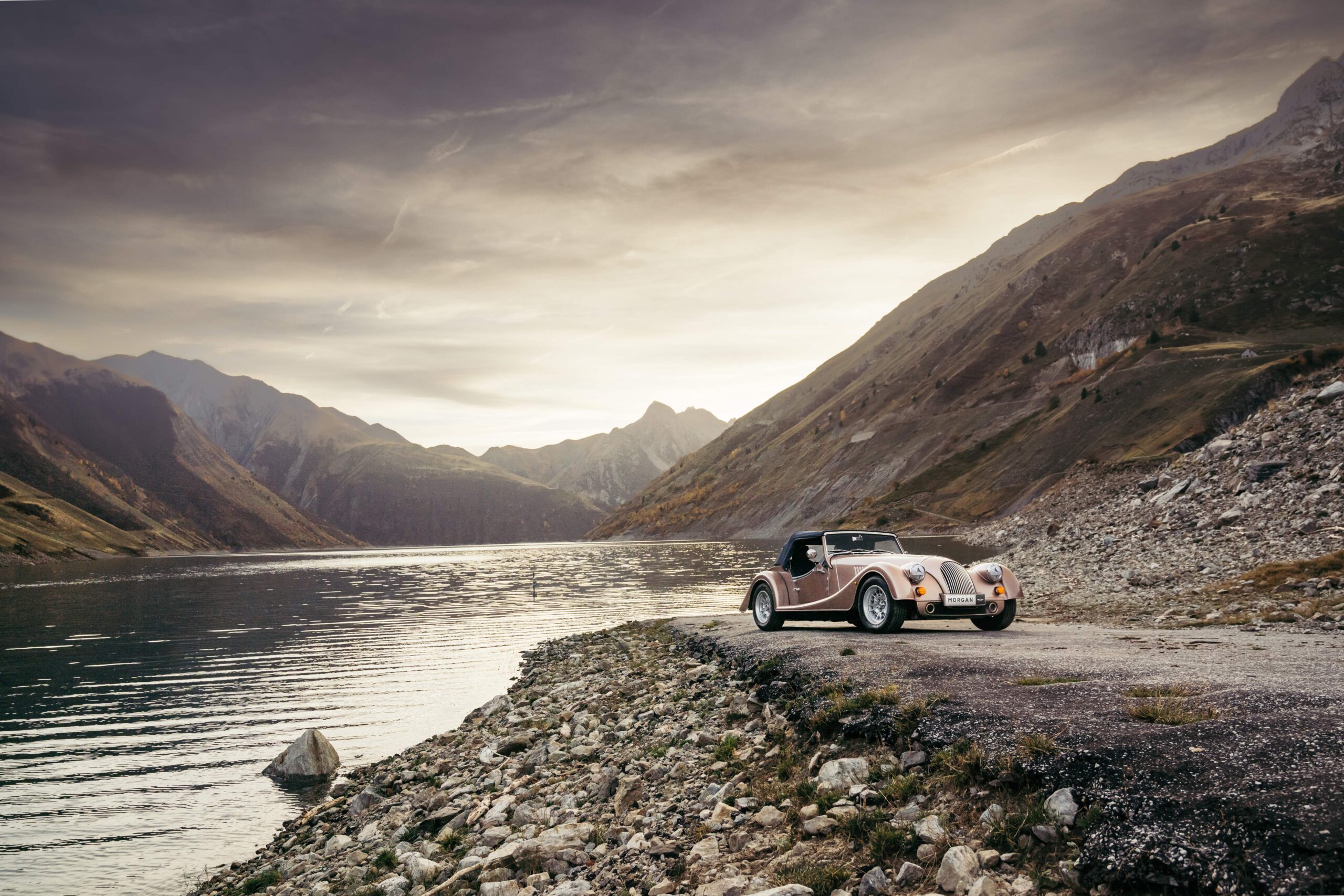 TIMELESS
DESIGN
When a design is as established as that of the Morgan sports car, evolution must come before revolution. Since its launch seven decades ago, the iconic silhouette has become a defining feature.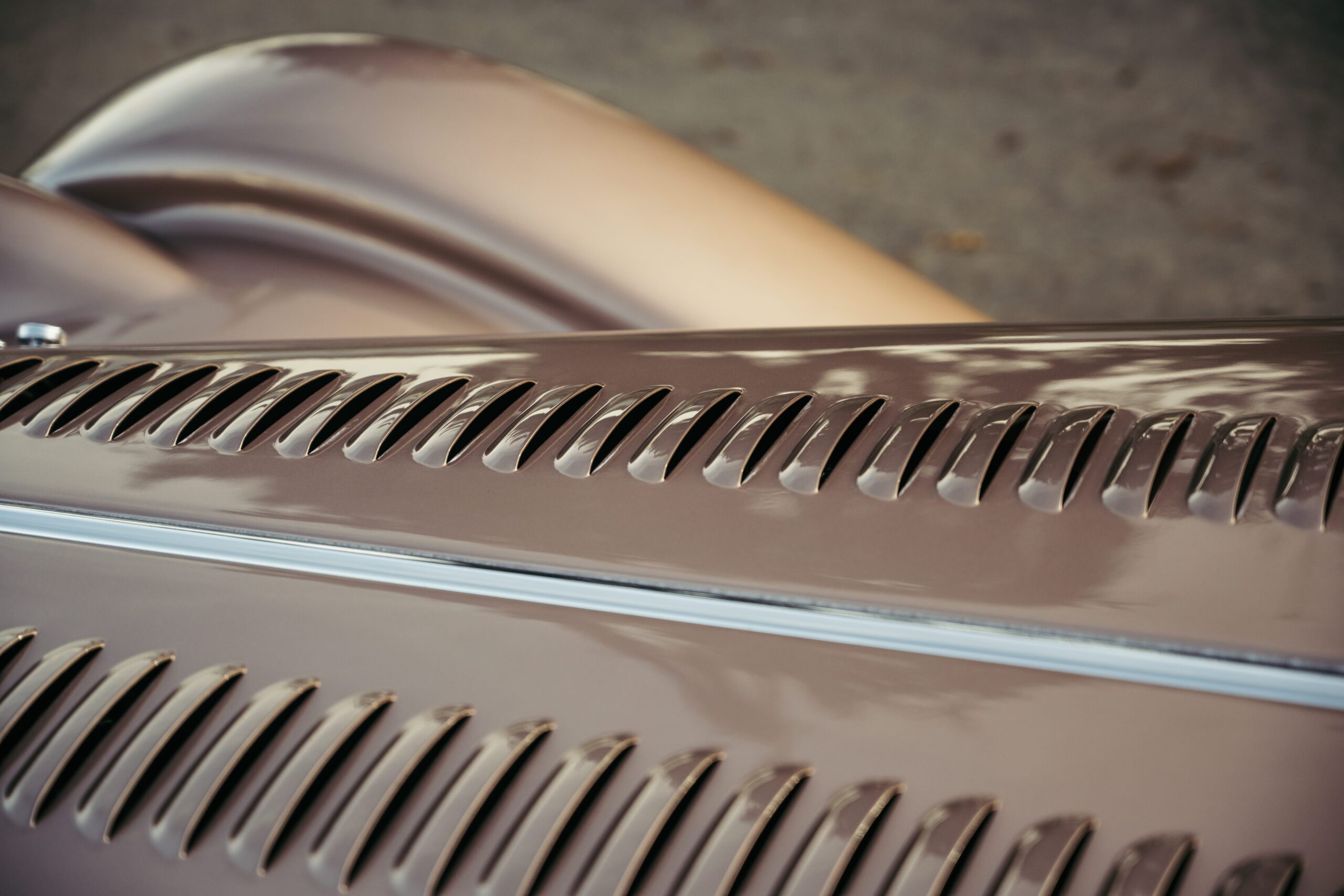 AN EXPRESSION OF
INDIVIDUALITY
Every Morgan is as individual as its owner. With an almost endless combination of materials, colourways, and options, to commission a Morgan, a wealth of possibility awaits.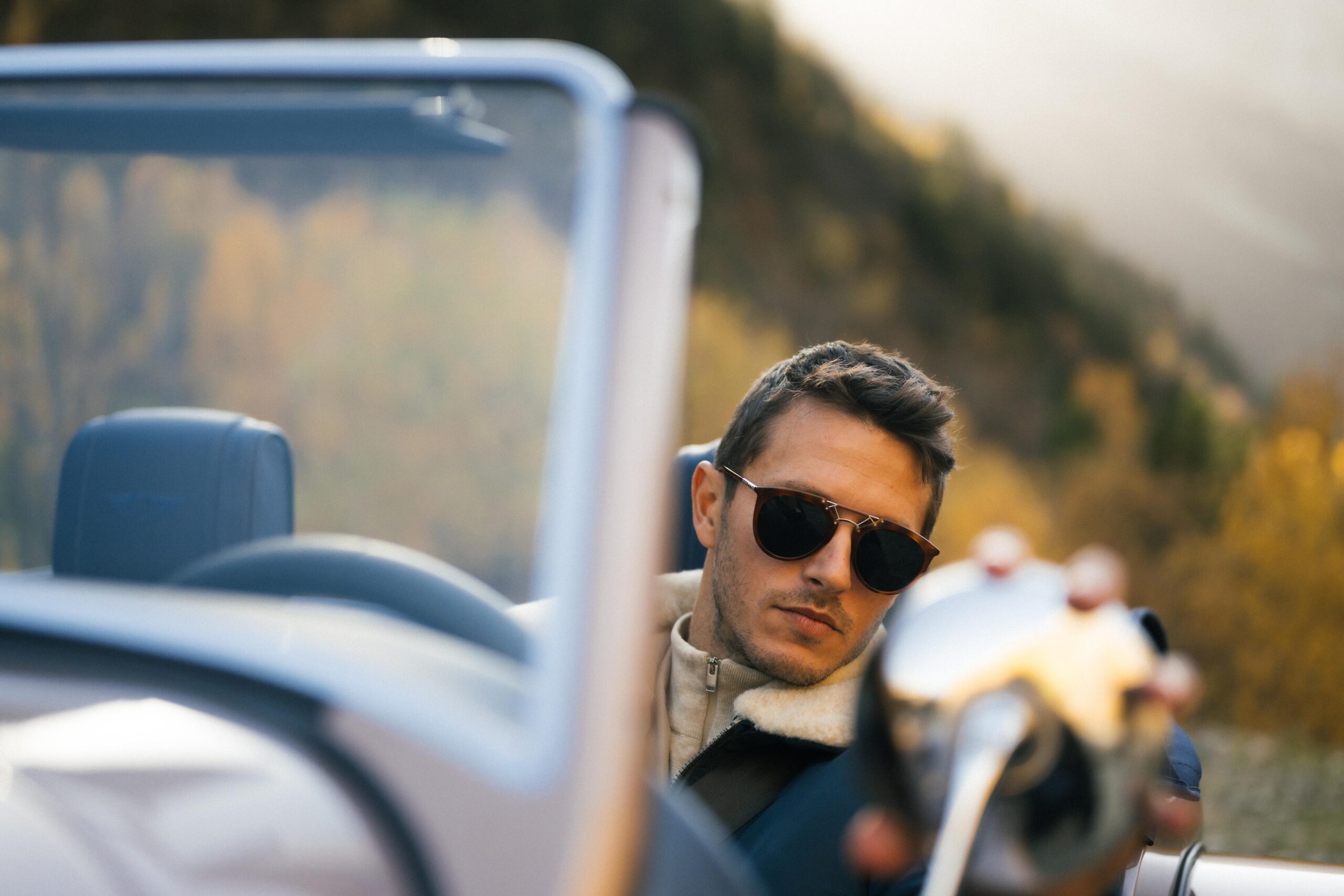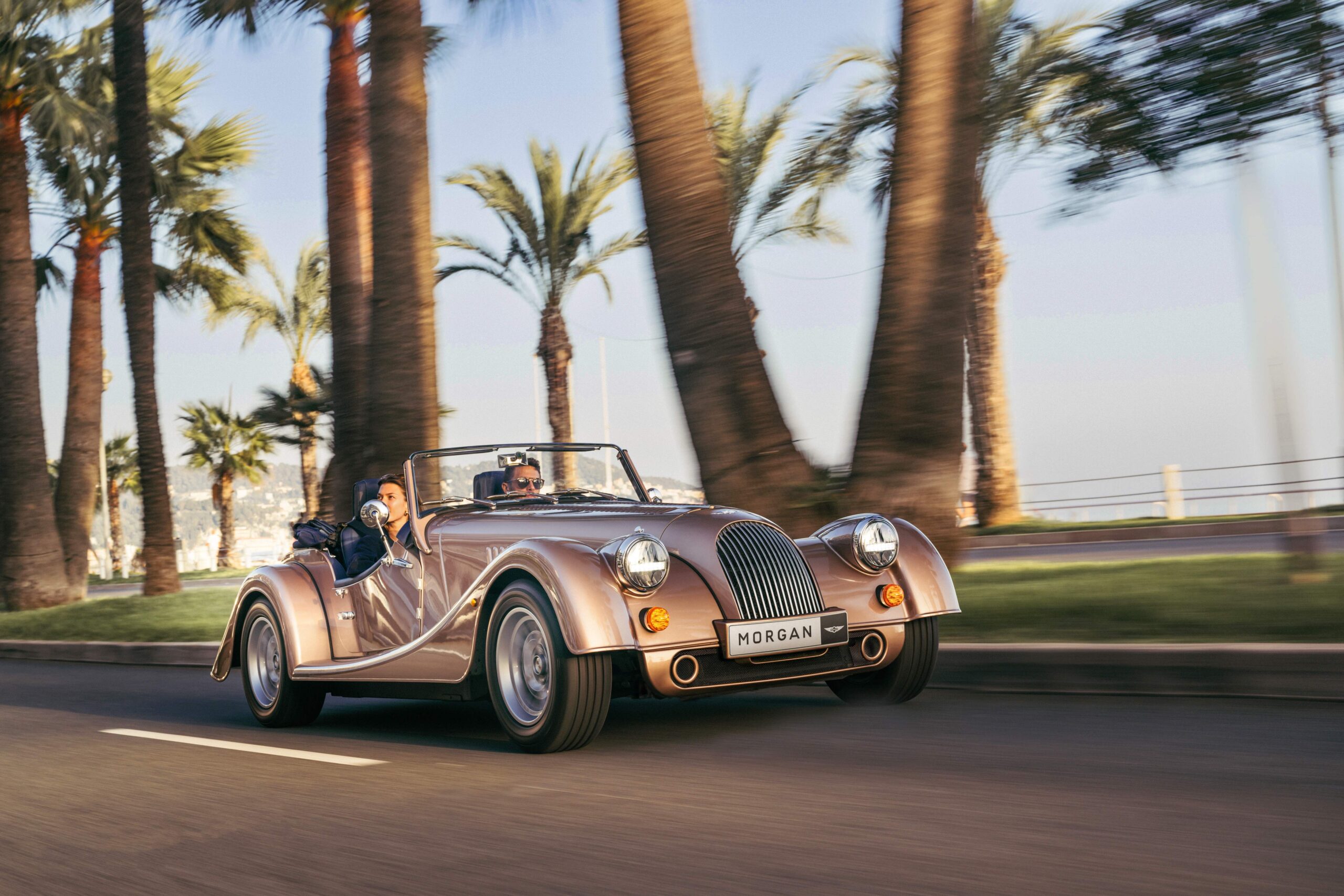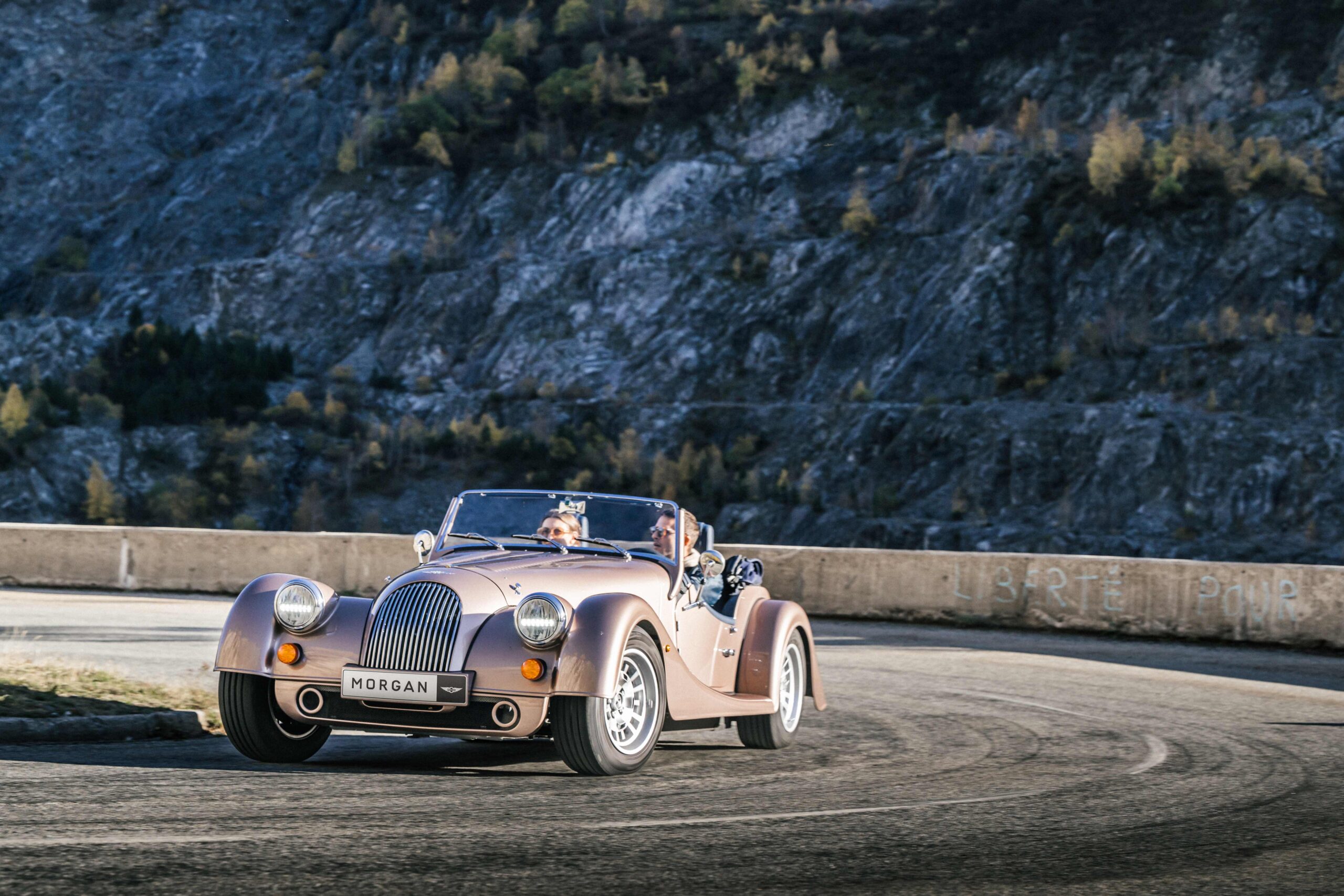 A SPORTS CAR AT
HEART
Delivering a driving experience like no other, a Morgan is fundamentally a sports car at its heart. A unique connection to your surroundings leaves an everlasting impression for occupants.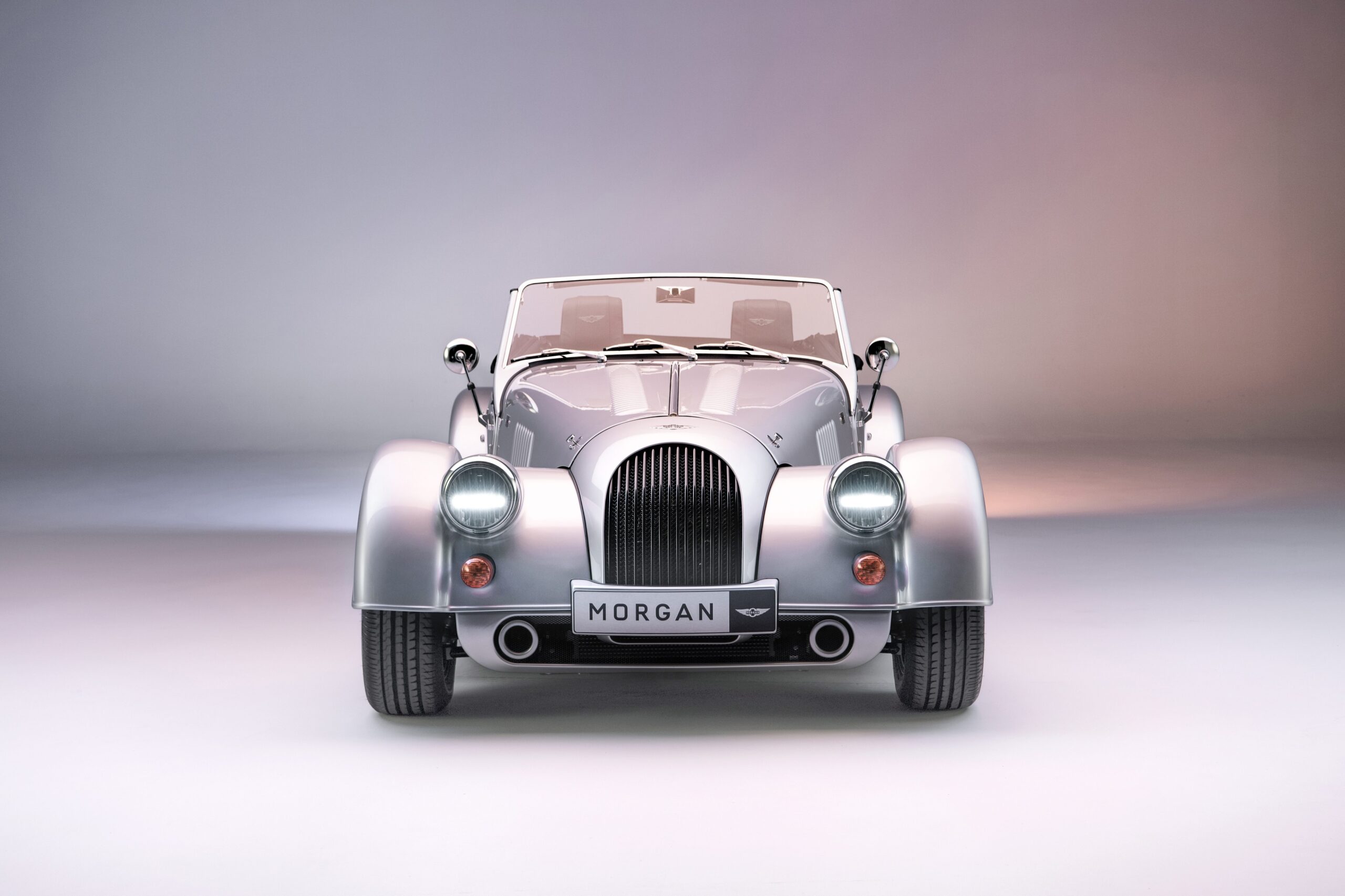 21st
 

CENTURY
COACHBUILDING
Peerless attention to detail, highly skilled artisans, the highest quality materials, today's Morgan sports cars represent an unique mix of traditional craftsmanship and the latest in vehicle technology.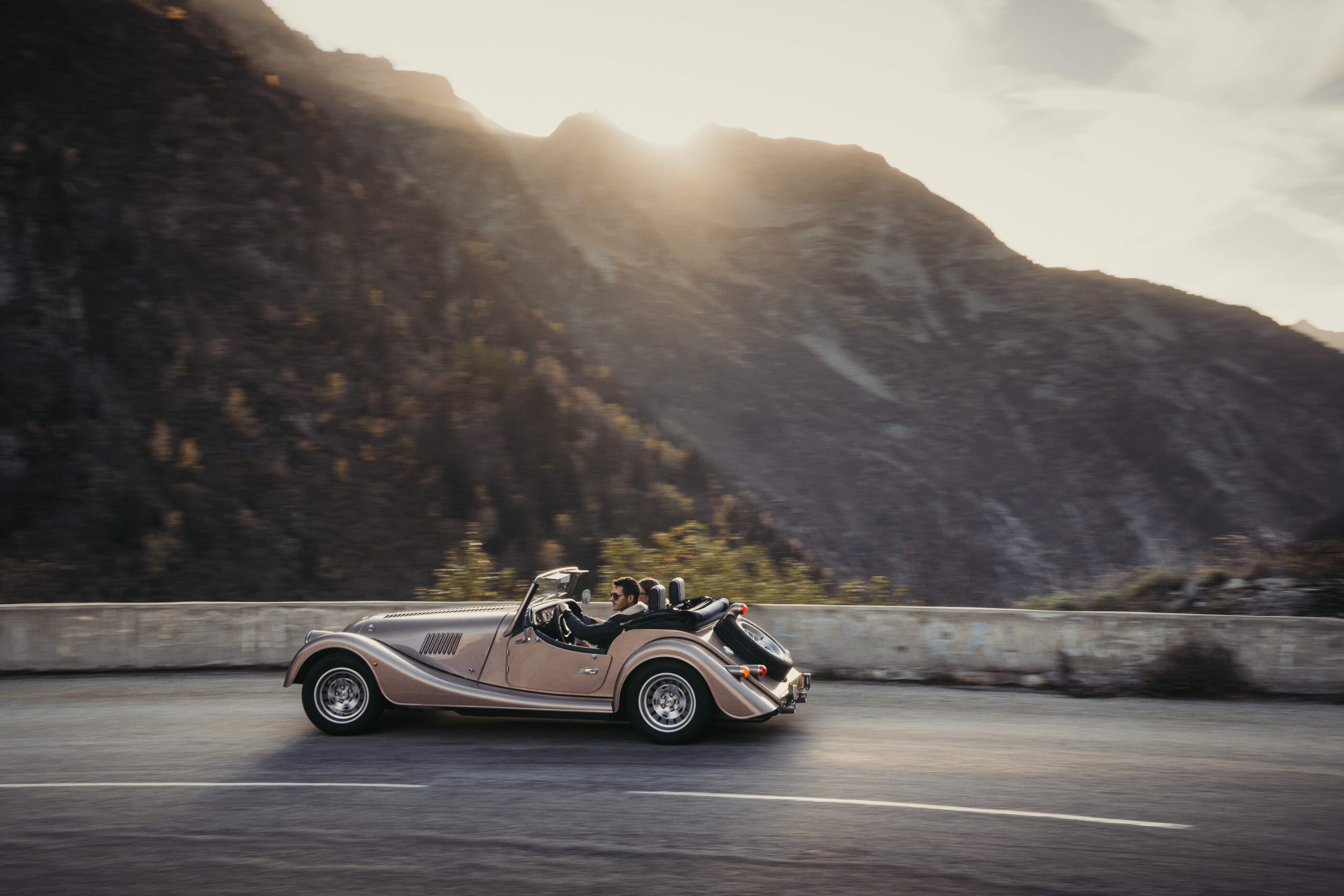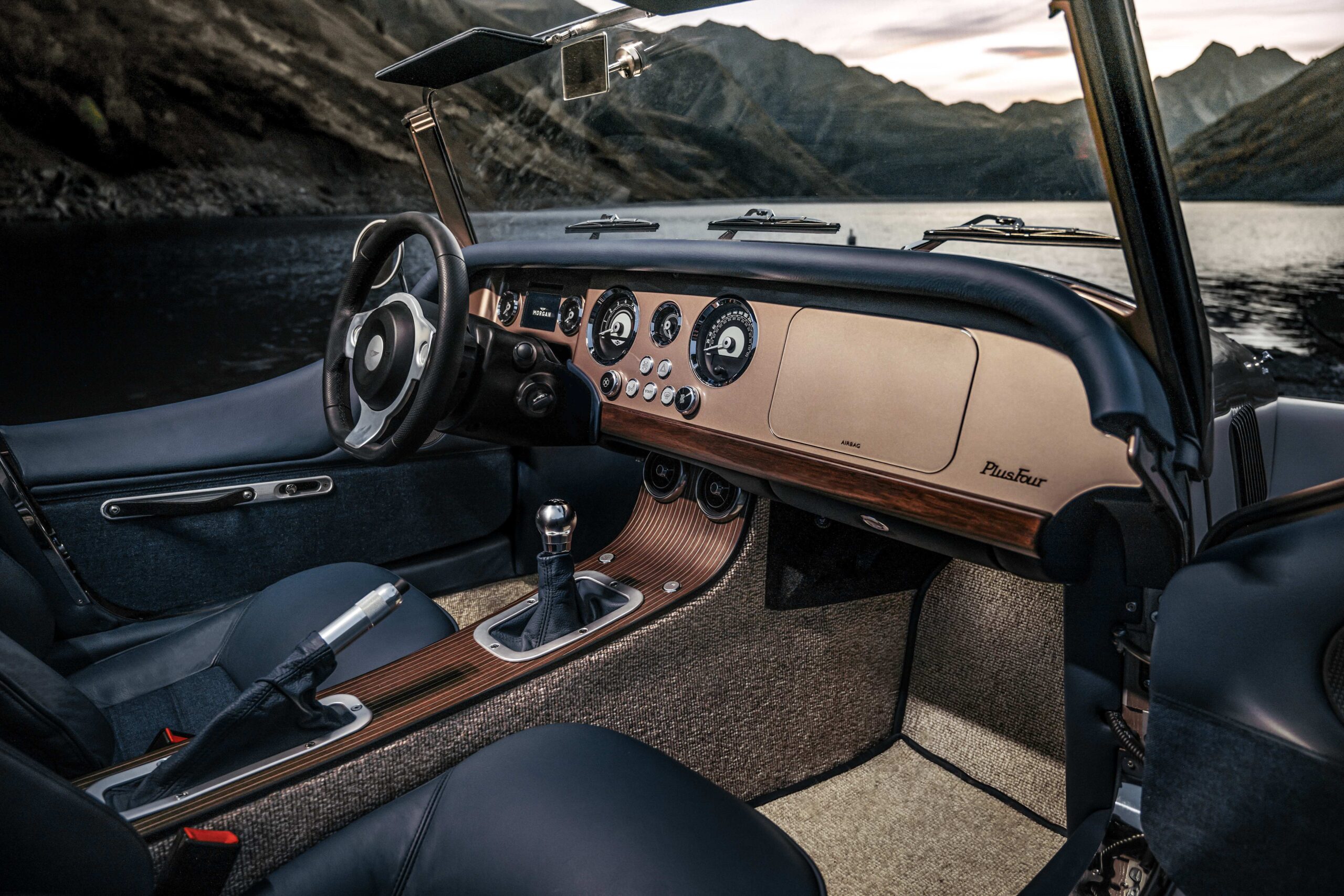 Electronic Stability Control
Dynamic enhancements to the new Plus models are headlined by the introduction of Electronic Stability Control and AP Racing brake system
Dashboard & Airbag
A new superformed aluminium dashboard has been designed to house new dials, larger LCD screen, glovebox, solid wood lower rail and importantly, Airbags!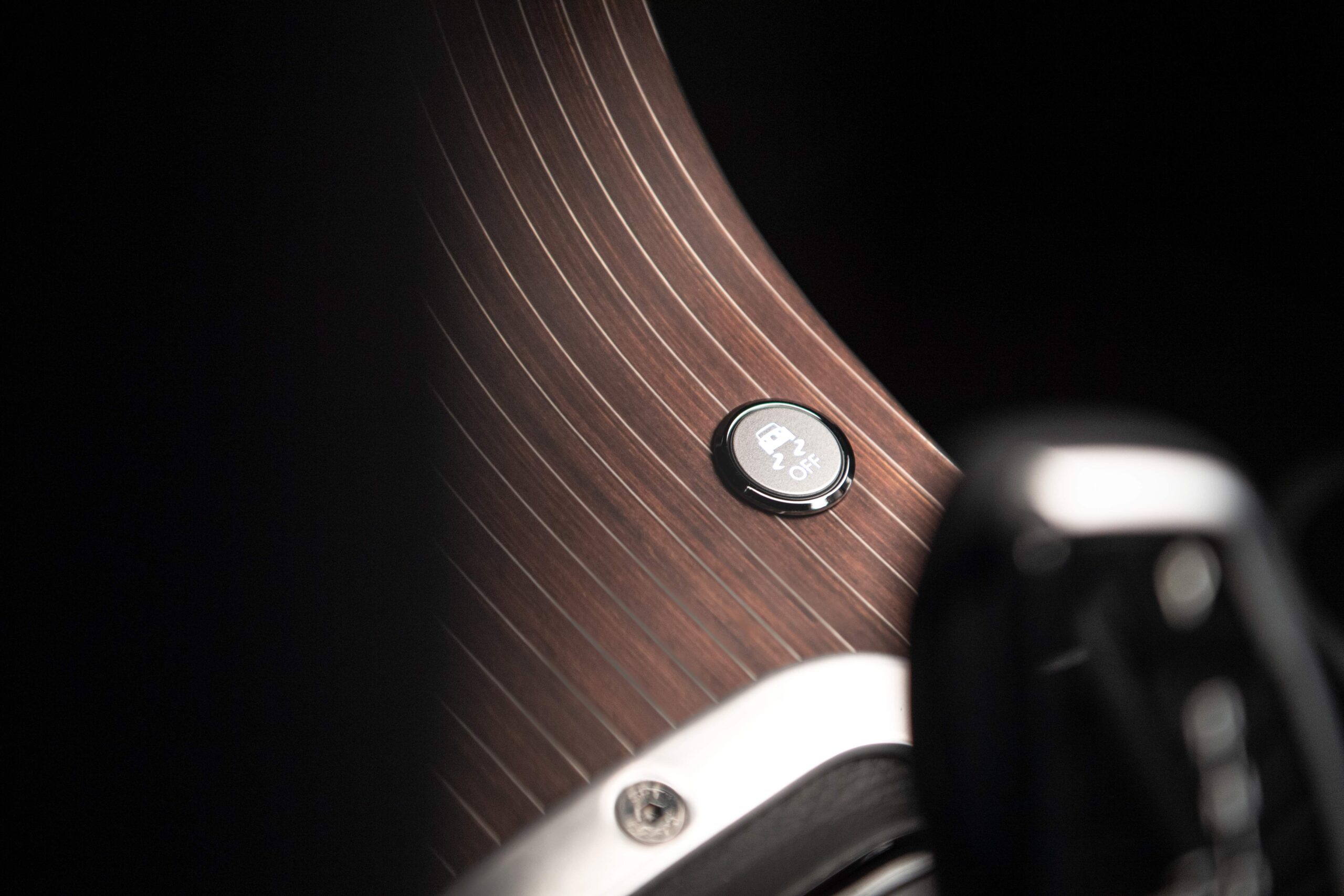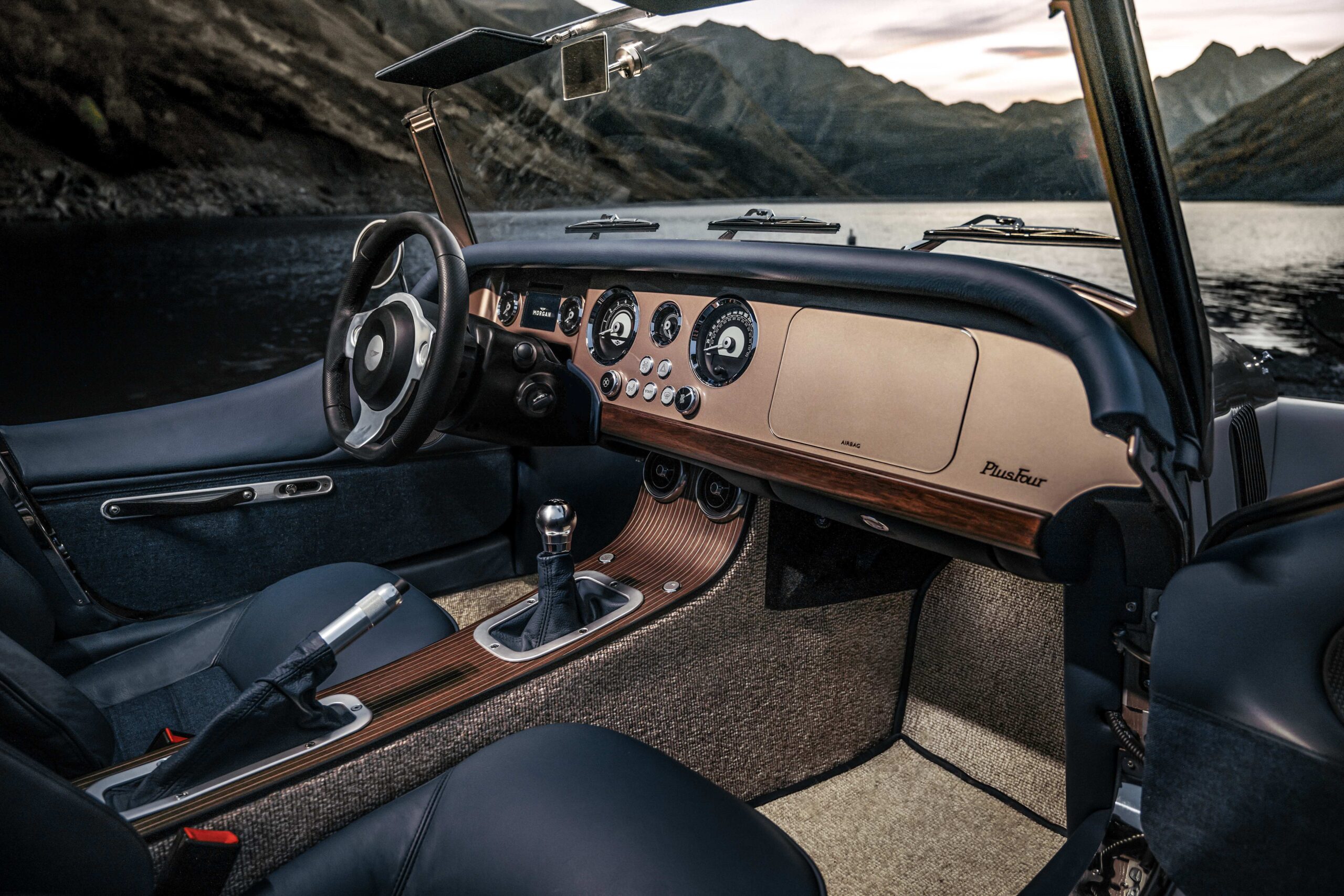 Door Interior
Redesigned interior door card house new "Bolt-action" door handle and speaker grille, whilst also displaying the two-tone fabric option.
Gearbox Calibrations
Bespoke gearbox calibrations have been developed for the automatic versions of Plus models. These calibrations enhance drivability and further the dynamic quality of the vehicle.
Sennheiser Audio
Sennheiser's revolutionary sound system utilises advanced software and invisible speakers to offer unprecidented audio experience, creating the illusion of a sound stage in front of occupants.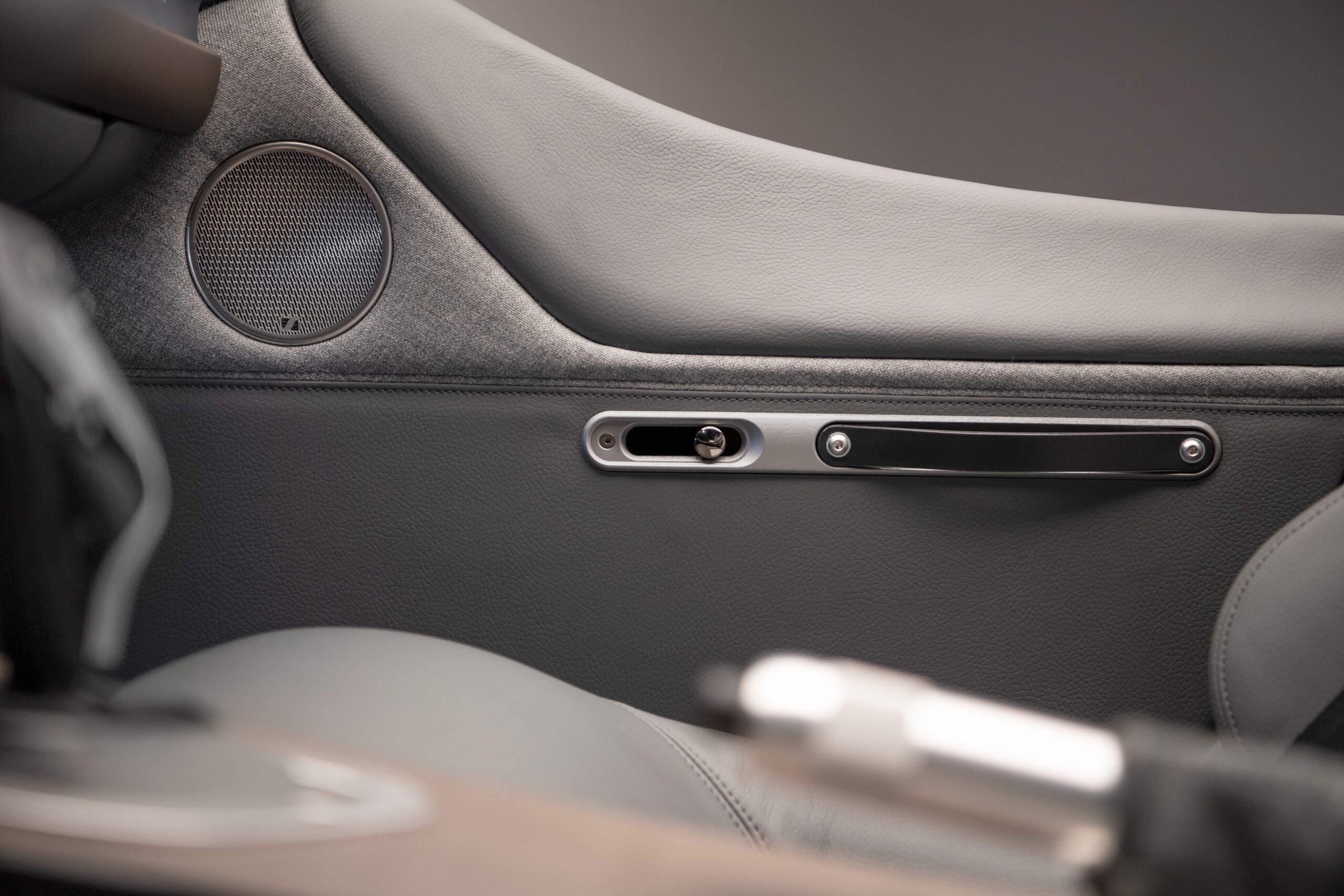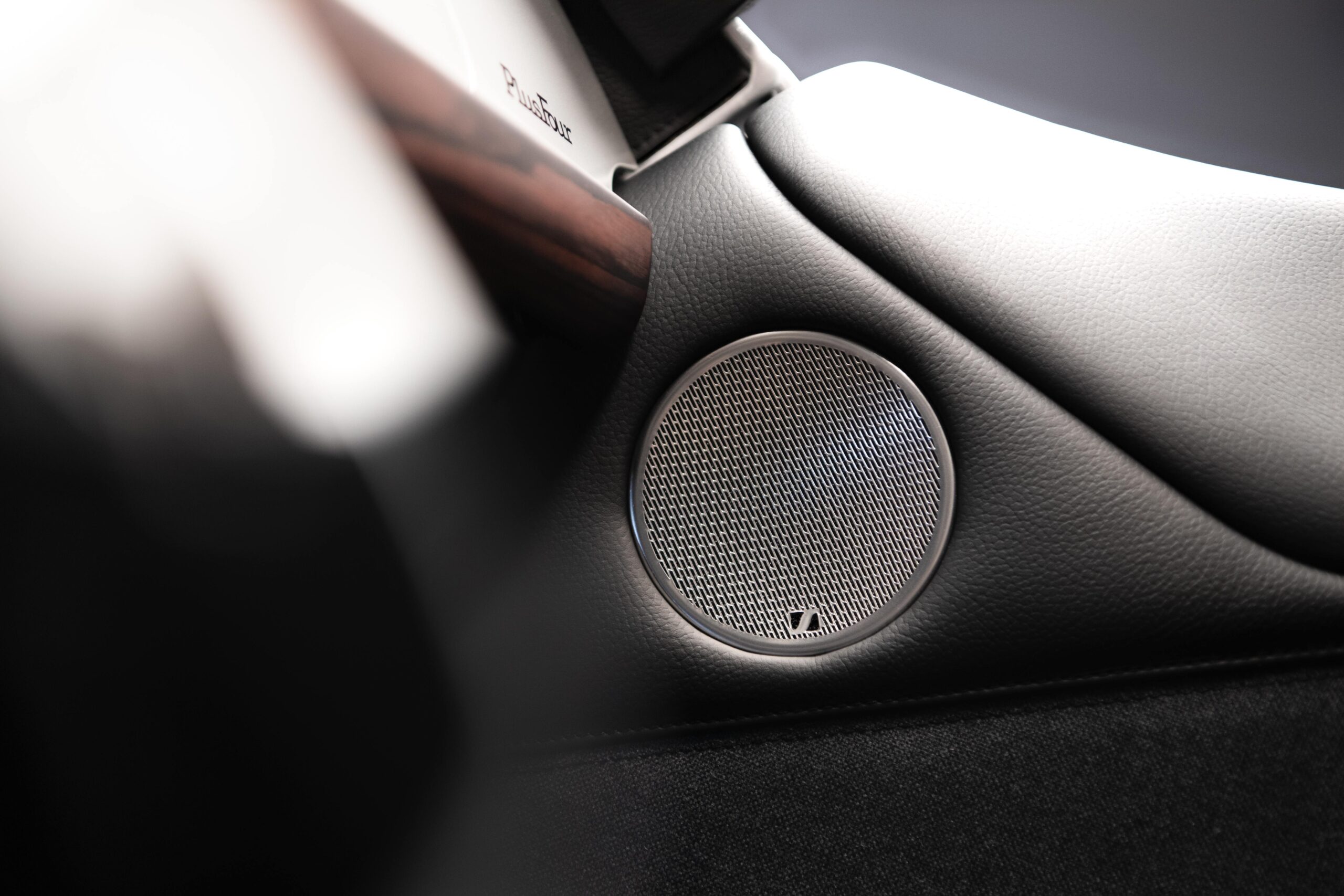 Two-tone Fabric
Six two-tone fabric colour ways have been curated for the latest Plus models. Contrasting between the seats and the door cards, each fabric colour is paired with a dedicated leather choice. 
Marquetry Veneers
A range of engineered wood and Marquetry veneer options are introduced on Plus models. Taking inspiration from abstract shapes synonymous with Morgan. These veneers feature along the centre column.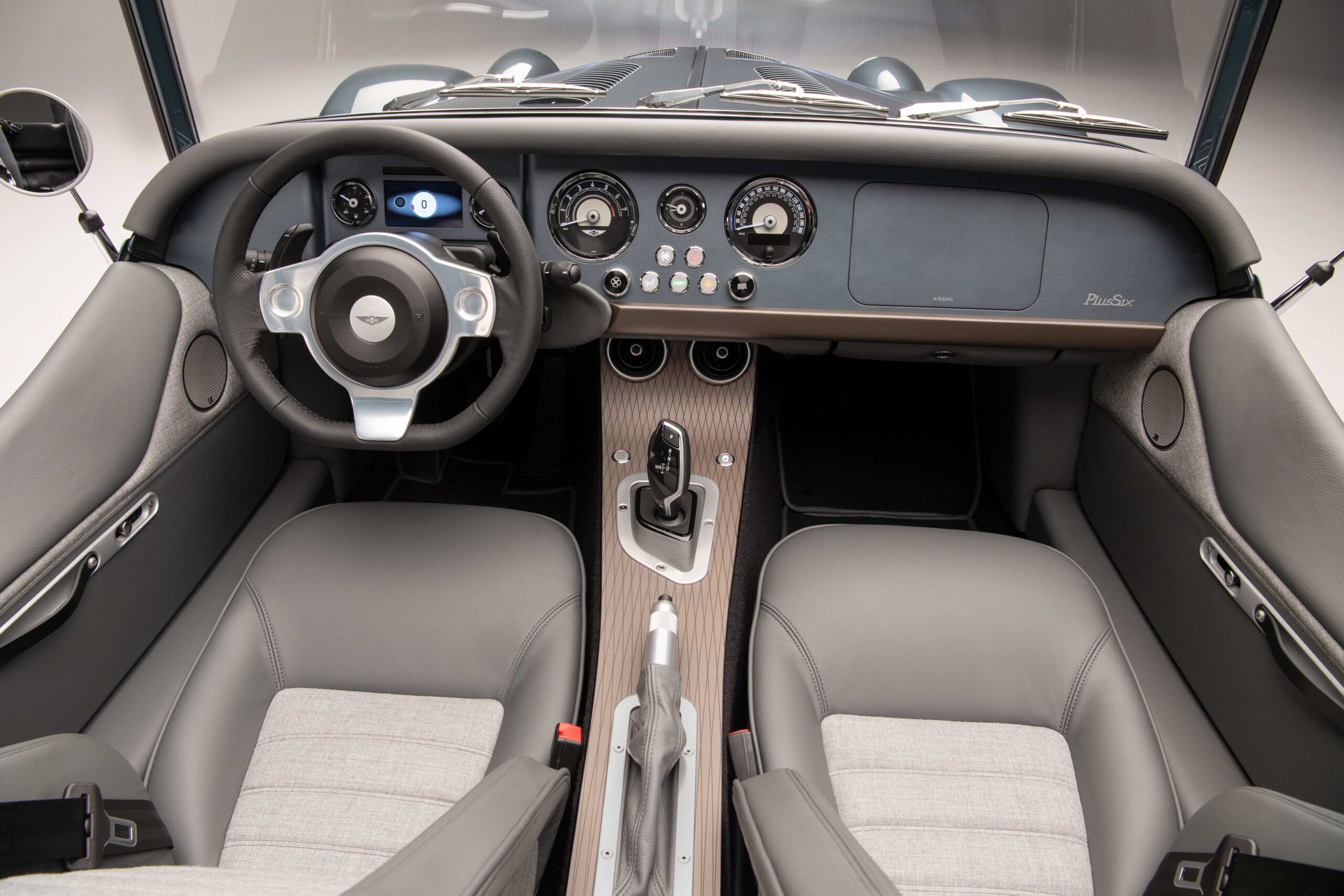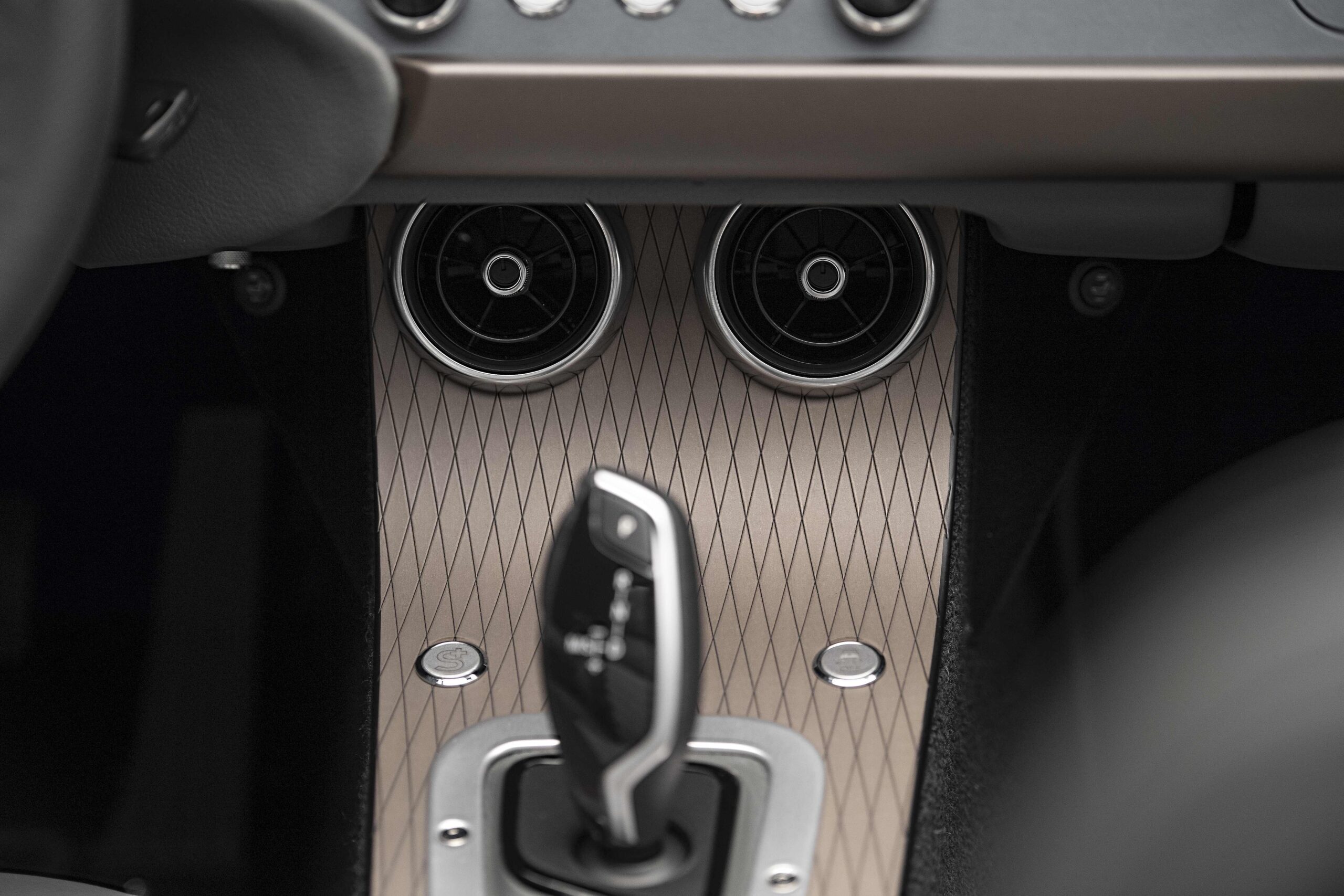 Manual
TECHNICAL
SPECIFICATION
Engine: BMW 2.0-litre TwinPower Turbo, inline four-cylinder
Gearbox: Six-speed manual
Maximum power : 255 bhp (190 kW) at 5500 rpm
Maximum torque: 258 lb ft (350 Nm) at 1000-5000 rpm
Acceleration:  0 – 62 (0-100kph) 5.2 seconds
Top speed: 149 mph (240 kph)
Fuel economy (combined):  39 mpg (7.3 l/100km)
CO2 emissions: 165g/km
Dry weight: 1,013kg
Length: 3830 mm
Width: 1650 mm
Height: 1250 mm
Automatic
TECHNICAL
SPECIFICATION
Engine: BMW 2.0-litre TwinPower Turbo, inline four-cylinder
Gearbox: Eight-speed automatic with comfort, sport, sport+ and manual shift modes
Maximum power: 255 bhp (190 kW) at 4400 rpm
Maximum torque: 295 lb ft (400 Nm) at 1000-4300 rpm
Acceleration: 0 – 62 (0-100kph) 4.8 seconds
Top speed 149mph (240kph)
Fuel economy (combined): 45 mpg* (7.0 l/100km)
CO2 emissions: 140g/km*
Dry weight: 1,009kg
Length: 3830 mm
Width: 1650 mm
Height: 1250 mm
*Pending final certification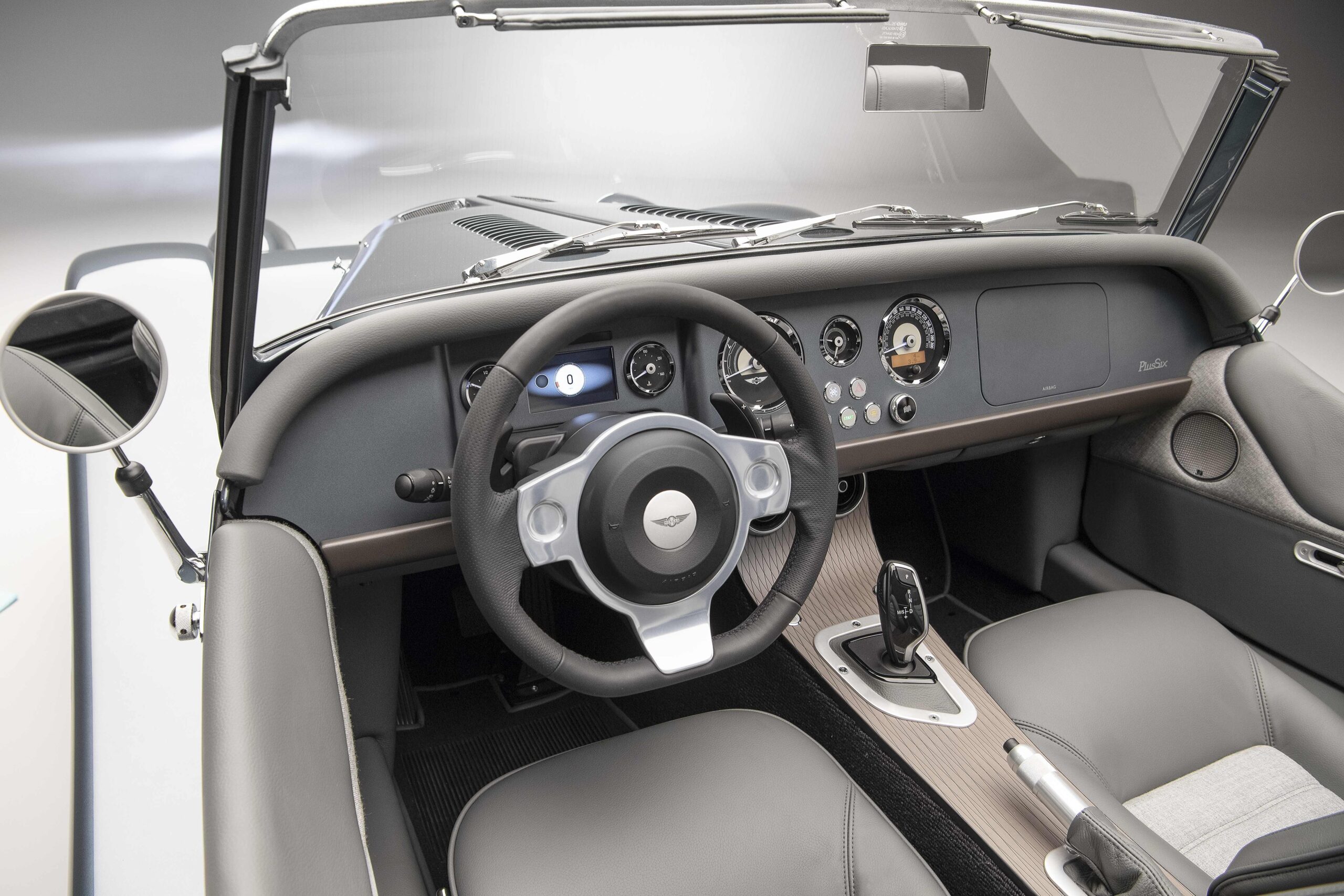 © 2023 Paterson Group Scotland Ltd T/A Revolutions
Company Number SC637393 - Bute House, Arran Road, Perth, PH1 3DZ
Hosted by Sure Communication (sur.co.uk) Ltd