Service 
We have a huge depth of knowledge in our workshops and, I'd like to think, a very friendly but professional approach with our clients.
Our workshops are always to be found with cars being restored, prepared for racing, getting MOT'd, being serviced and having accessories fitted.
A busy place well worth a visit as most of the work we do is fascinating to watch!
All working on these specialist vehicles have wonderful skills in their craft and have all had factory training to complement their personal capabilities.
We are not just looking after Morgans, so please feel free to discuss with us any other vehicle you have needing the care and attention we provide.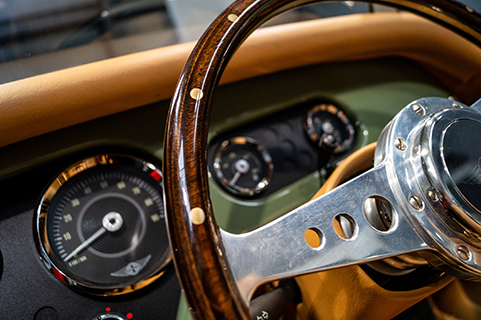 Privacy Notice | Terms | Contact Us | Hosts
© 2019 Paterson Group Scotland Ltd T/A Revolutions
Company Number SC637393 - Bute House, Arran Road, Perth, PH1 3DZ
Hosted by Sure Communication (sur.co.uk) Ltd