Service 
We have a huge depth of knowledge in our workshops and a very friendly but professional approach with our clients.
Our workshops are always to be found with cars being restored, prepared for racing, getting MOT'd, being serviced and having accessories fitted.
A busy place well worth a visit as the work we do is fascinating to watch!
All of our technicians working on these specialist vehicles have wonderful skills in their craft and have all had factory training to complement their personal capabilities.
We are not just looking after Morgans, so please feel free to discuss with us any other vehicle you have needing the care and attention we provide.
Morgan Servicing Guide
| | |
| --- | --- |
| Model | Service Price |
| 3 Wheeler | £590 |
| Traditional | £580 |
| Aero Platform | £945 |
| CX Platform 12 Month | £355 |
| CX Platform 24 Month | £715 |
Please note that these are a guideline. The final cost of a Morgan service will depend on age, milage and history.
You can contact us for a quote on your Morgan service here: 
Repairs
With our vast experience in repairing damaged Morgans, we are able to carry out any repairs needed on your car. Anything from a small dent to a new chassis, we are capable of the work. We pride ourselves on the high standards of our workmanship ensuring the quality of the repair is excellent.
Paul Bracey, our senior technician is a fully qualified insurance assessor – invaluable in helping determine the work needed to get your Morgan back on the road as soon as possible.
Accessories and Upgrades
A huge part of owning a Morgan is individualism. Through various accessories and upgrades on your Morgan, you can personalise the car to be truly special to you. The list of accessories is almost endless when it comes to the amazing cars from cosmetic changes through to performance and handling.
We are able to supply and fit anything that comes to mind and can lend our advice and knowledge to help you personalise your car.
Morgan Parts
As a Morgan agent, we have a supply from the factory on genuine parts for both new and older models.
We also have a large parts department and carry stock for a huge number of items.
So if you work on your Morgan or you have the work carried out by us, we can supply the parts.
Collection and Delivery Service
We offer at additional cost, a collection and delivery service using our transporter.  This is available 5 days a week by prior arrangement.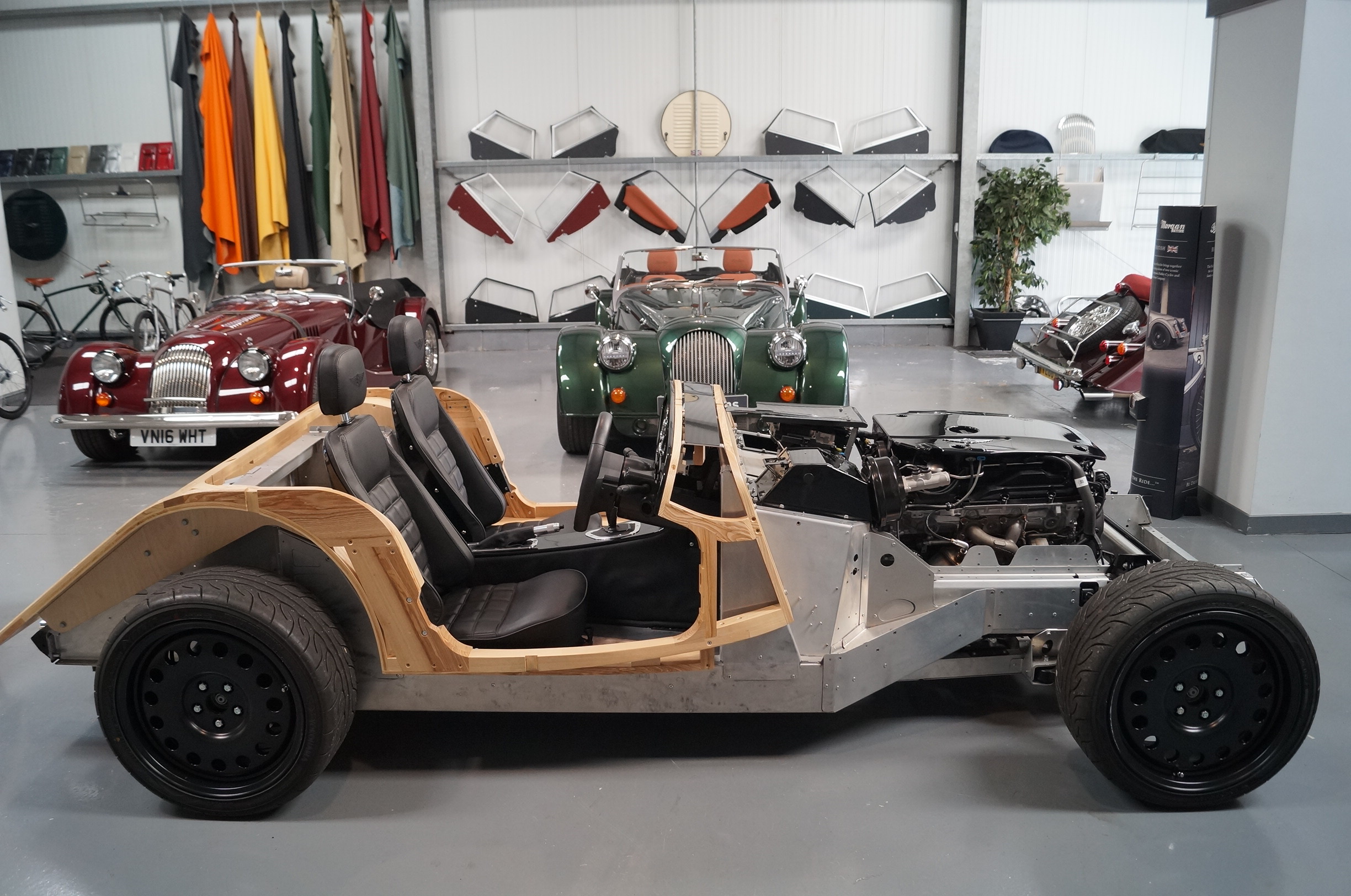 © 2023 Paterson Group Scotland Ltd T/A Revolutions
Company Number SC637393 - Bute House, Arran Road, Perth, PH1 3DZ
Hosted by Sure Communication (sur.co.uk) Ltd