The beginning of a new chapter, Super 3 is the all-new Morgan. Adventure awaits…
From £41,995.00
In Depth Video on the Super 3
Super 3
The Morgan Motor Company unveils Super 3, one of the most intriguing and distinctive vehicles the company has ever built. Super 3 has been designed from the ground up to offer new levels of character, thrill and adventure, principles that have defined Morgan's three-wheeled product since the company was founded 113 years ago.
At the very heart of Super 3's personality is its driving character. Primarily, a three-wheeled Morgan is a vehicle that entices you to get behind the wheel, offering a unique combination of mechanical feel, connection to the environment and visual differentiation from anything else on the road.
Few vehicles will engage their occupants like Super 3, which encourages owners to feel present in the craft of motoring and entices them to embark on incredible adventures.
As the company's most configurable model to date, Super 3 offers an extensive list of options and accessories that allow owners to tailor their own experience. From adventure touring accessories to race-inspired liveries, Super 3 adopts multiple personalities to reflect the individuality of its owner. Three expressions of these personalities can be seen on the launch vehicles.
Like every Morgan, Super 3 will be built in Malvern, Worcestershire, at the company's Pickersleigh Road factory. Skilled craftsmen and women have been handcrafting cars in these hallowed red brick buildings since 1914, just five years after HFS Morgan invented the first Morgan, known as 'The Runabout'.
Choosing your specification
The Morgan Super 3 is Morgans most configerable car to date with a massive selection of options.
CASTINGS
Structural aluminium castings connect the monocoque, engine and front suspension, whilst also directing air into the radiators. Helping to define the mechanical face of Super 3, the honesty of material is celebrated in the rough, cast finish of these surfaces, which are available in silver or black.
RAILS
Unlocking a wealth of possibilities, accessory rails can be fixed to select points around Super 3. Designed to allow secure fixing of panniers, racks, phone mounts, cup holders and cameras to the interior or exterior of the vehicle, the accessory rails' sophisticated locking mechanism allows for easy fitment and removal of accessories.
INTERIOR
The spacious cabin offers a range of very hard wearing, hydrophobic technical fabrics and leather options, chosen to create a highly useable interior that wraps around the occupants. Bungies create easy access storage designed so that the driver remains immersed in the driving experience.
WHEELS
Available in Silver or Black, Super 3's 20 inch wheels are designed by Morgan to increase positive offset to optimise ride quality handling and stability. A new tyre called the Speedmaster has been developed for Morgan by Avon tyres.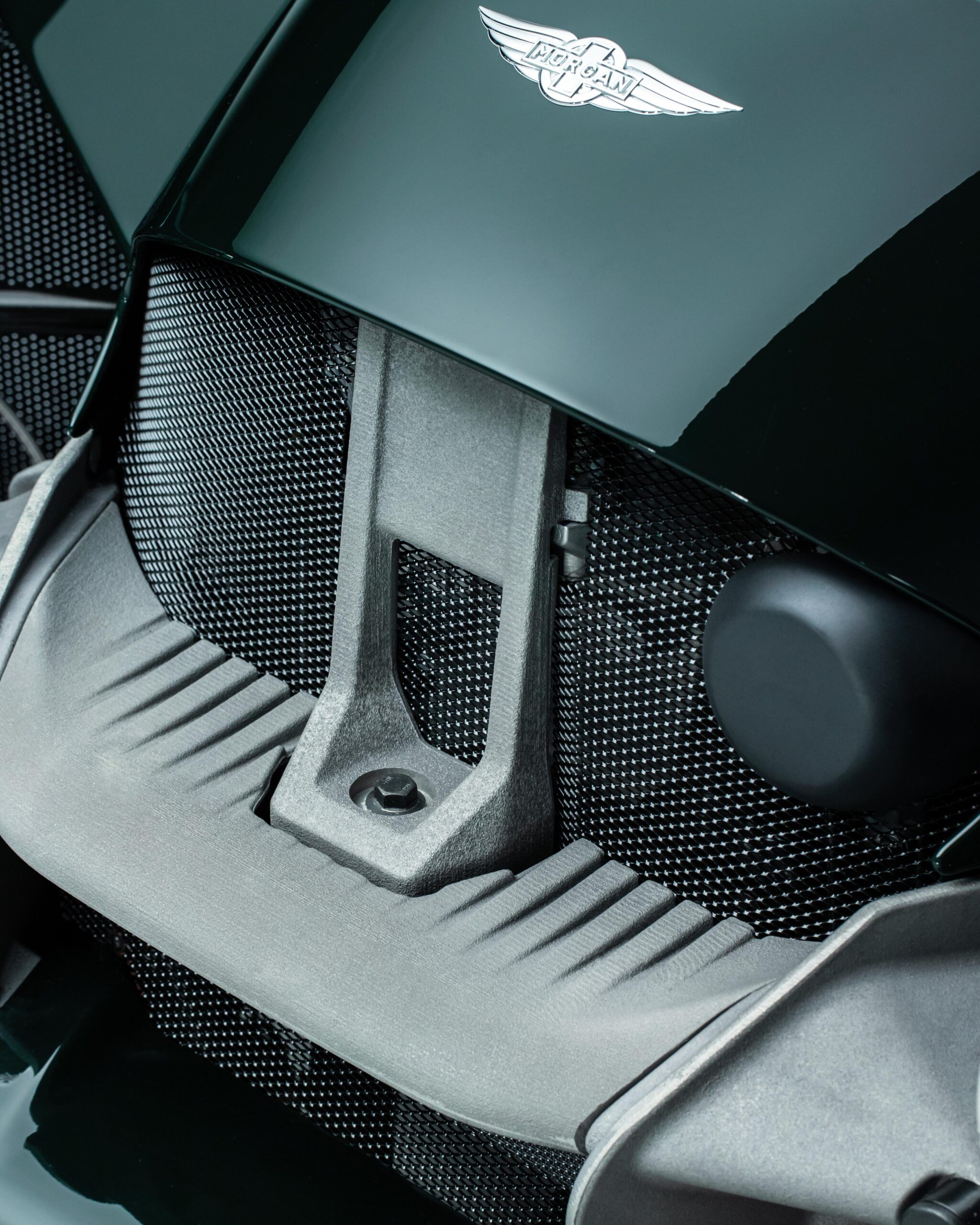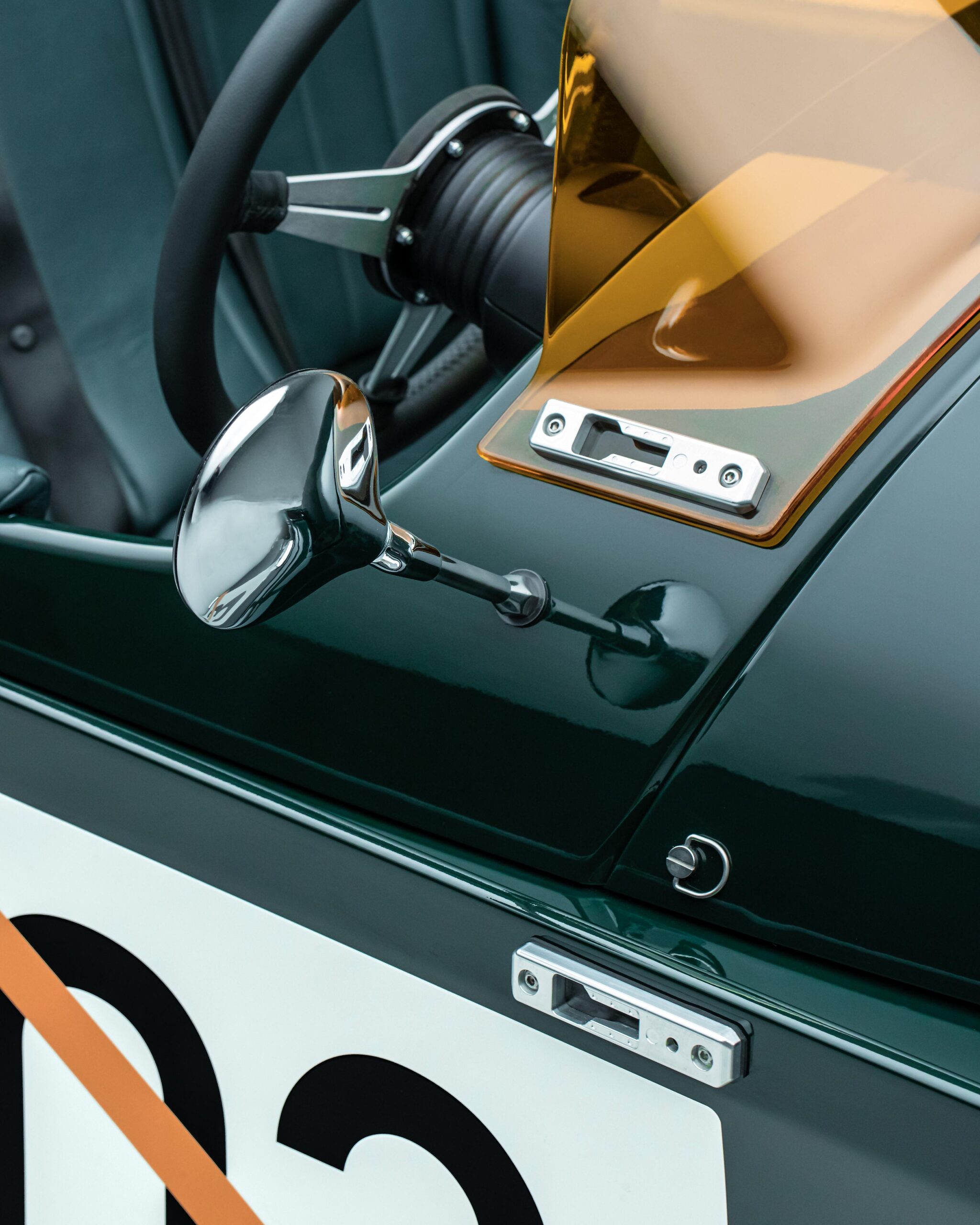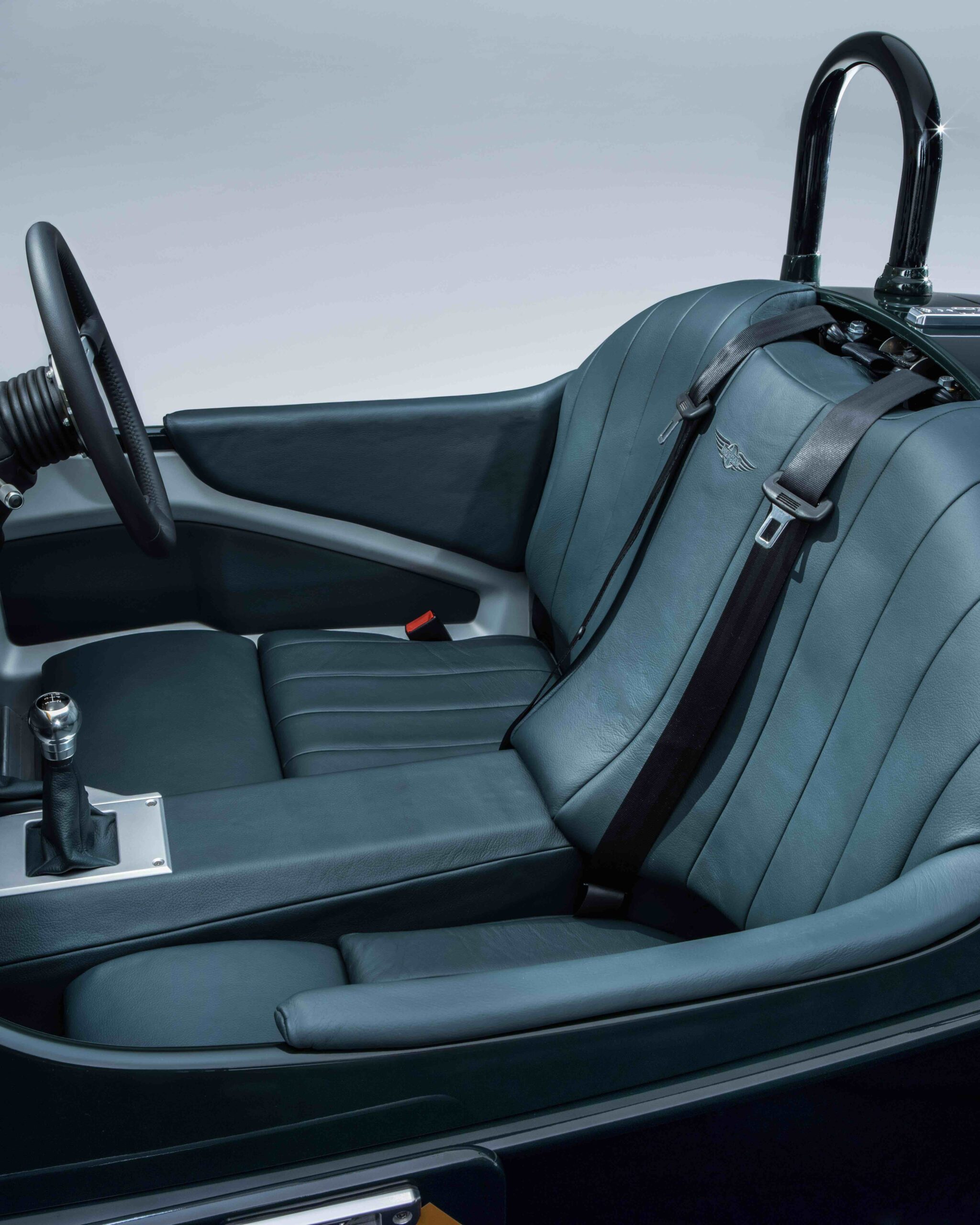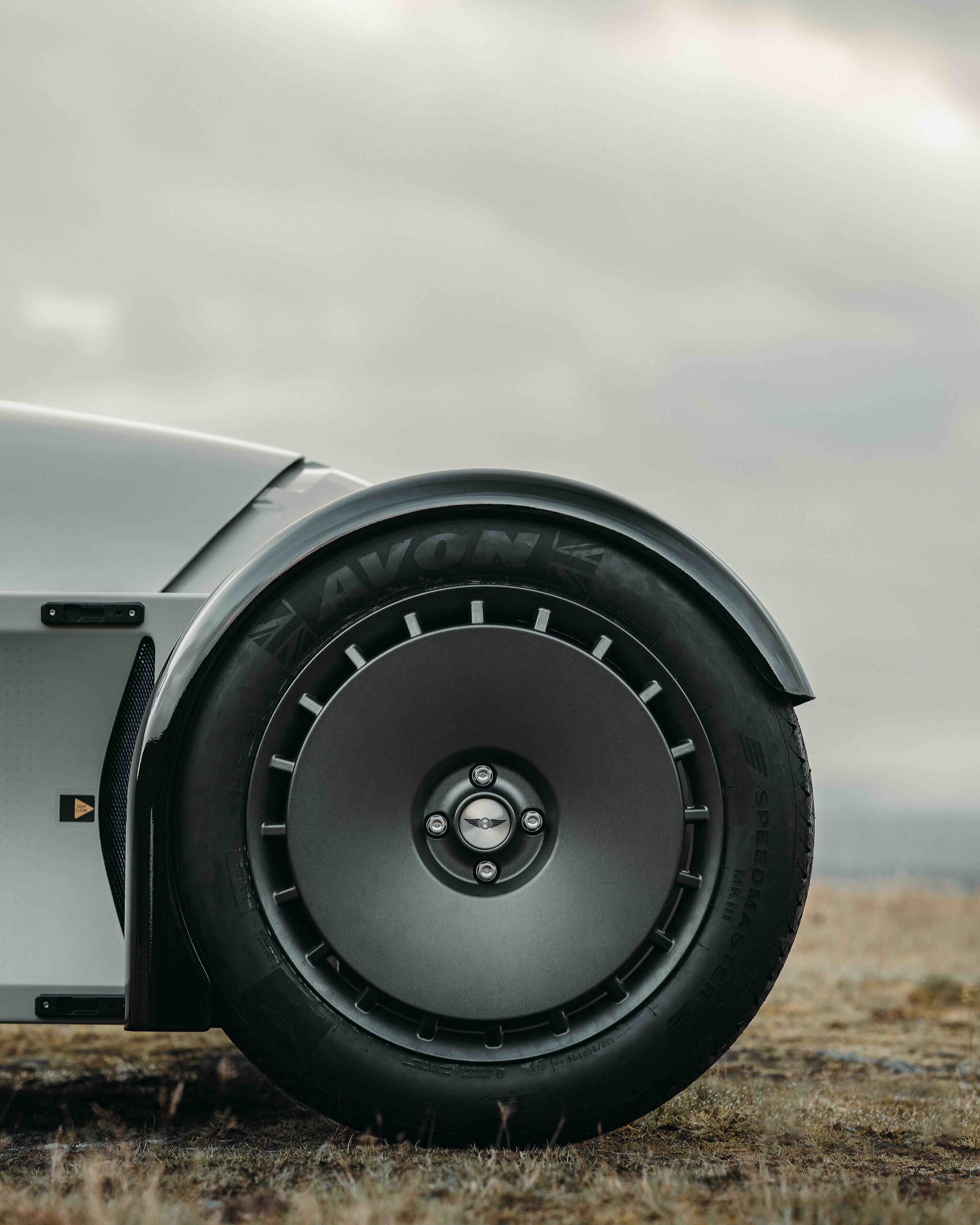 SIDEBLADES
Two rectangular 'diffuser plates' – known as 'sideblades' – define the side profile of Super 3, and reinforce the form meets function approach to its design. The sideblades manage engine cooling needs and offer a platform for panniers, luggage racks and vehicle liveries.
REAR RACK
A sculpted exo-skeleton luggage rack can be fitted in black or silver. Mounted onto the rear casting, the rack opens and closes with the boot lid. When down, the rack latches onto the role hoops using two fixings, and features holes and slits to allow for the location of cargo nets.
HARDWEAR

Super 3's interior dials, switchgear and integrated USB sockets are all IP64 (ingress protection) rated and therefore dust proof and water resistant to splashing from all directions. The instrument binnacle and switches are formed from metal, and the engine start button is the missile release control from a military fighter jet.
LUGGAGE

Equipted for adventure. Morgan and Malle London soft panniers, hard shell panniers and exo side racks are easily and securely mounted to accessory rails fixed to the side blades.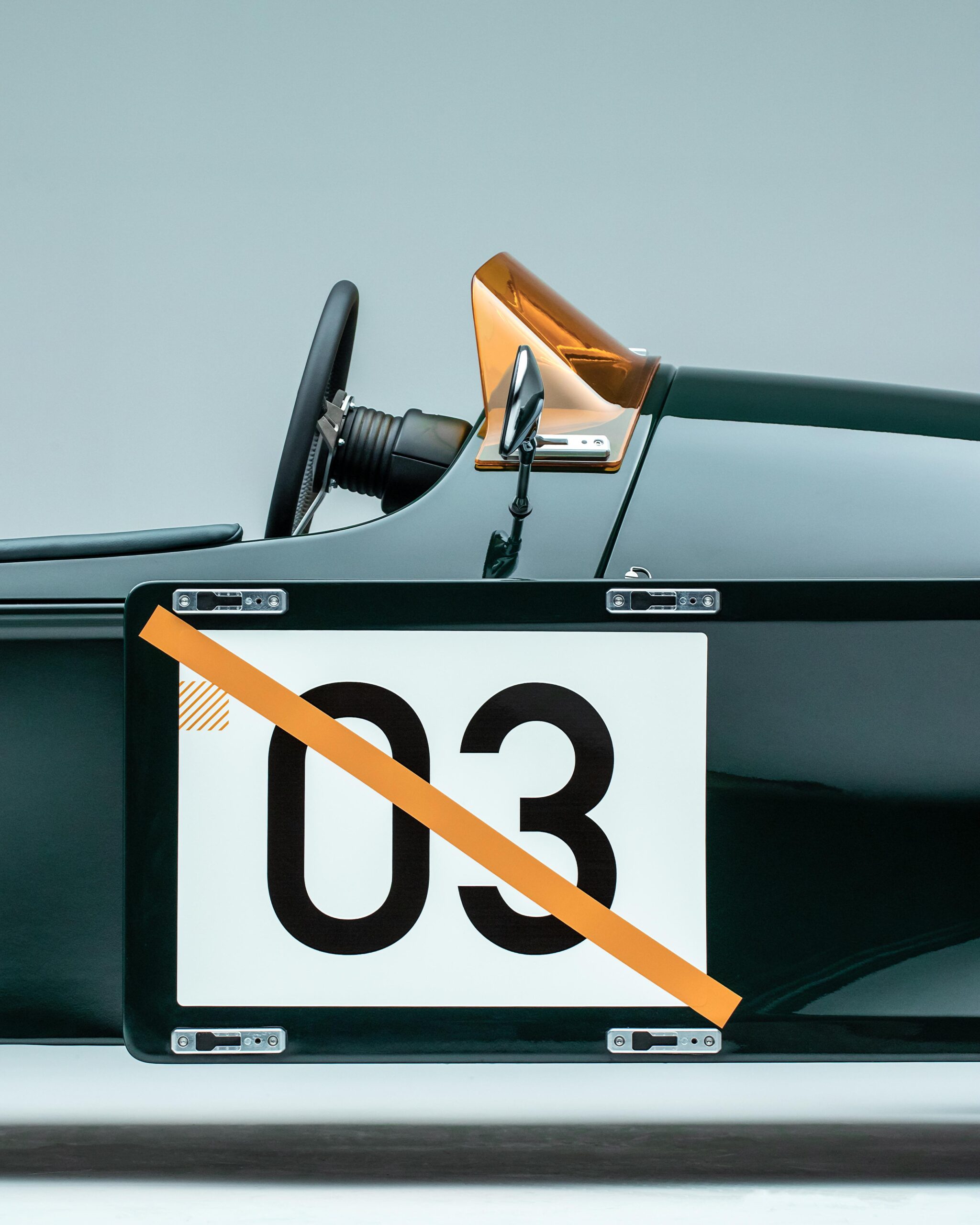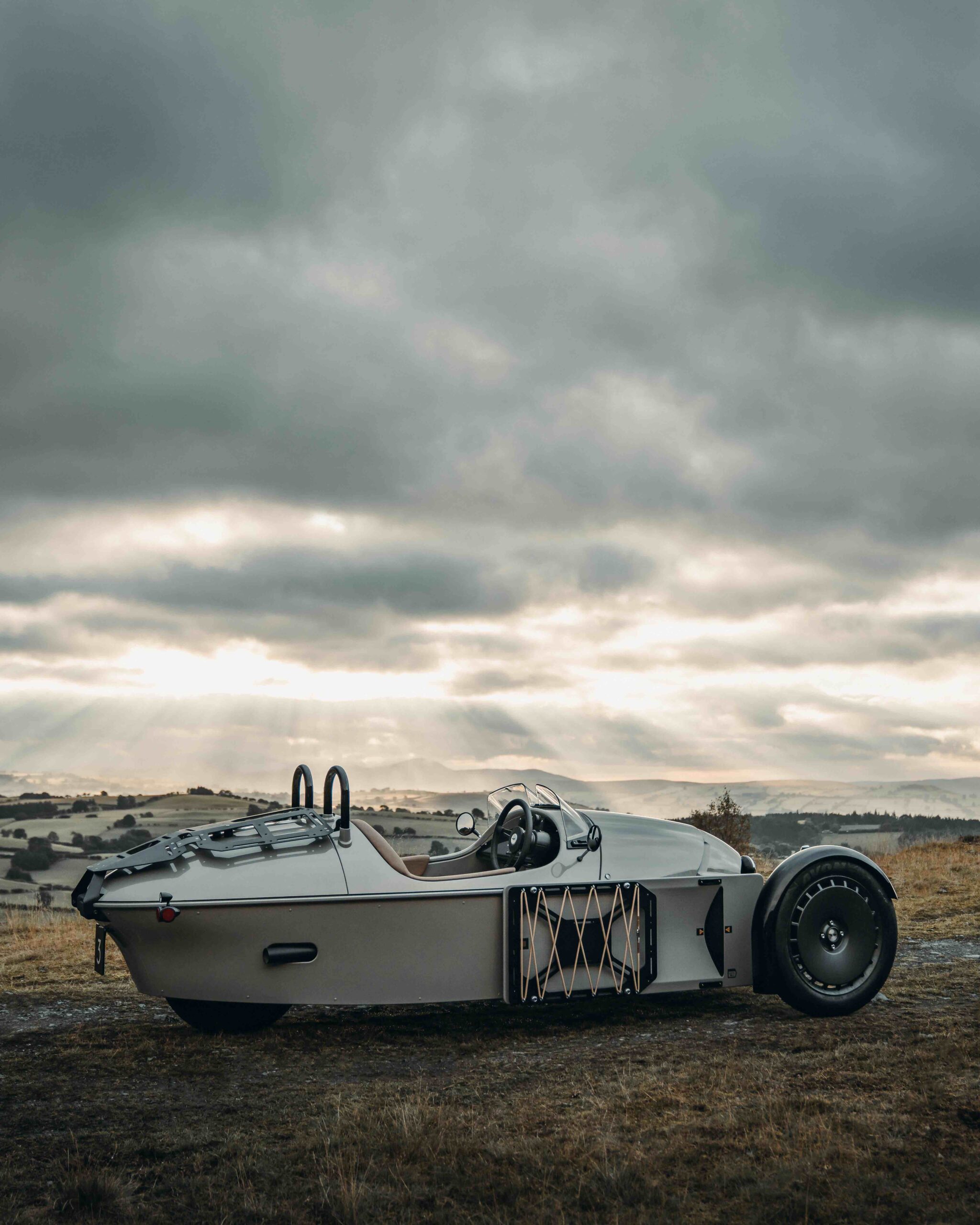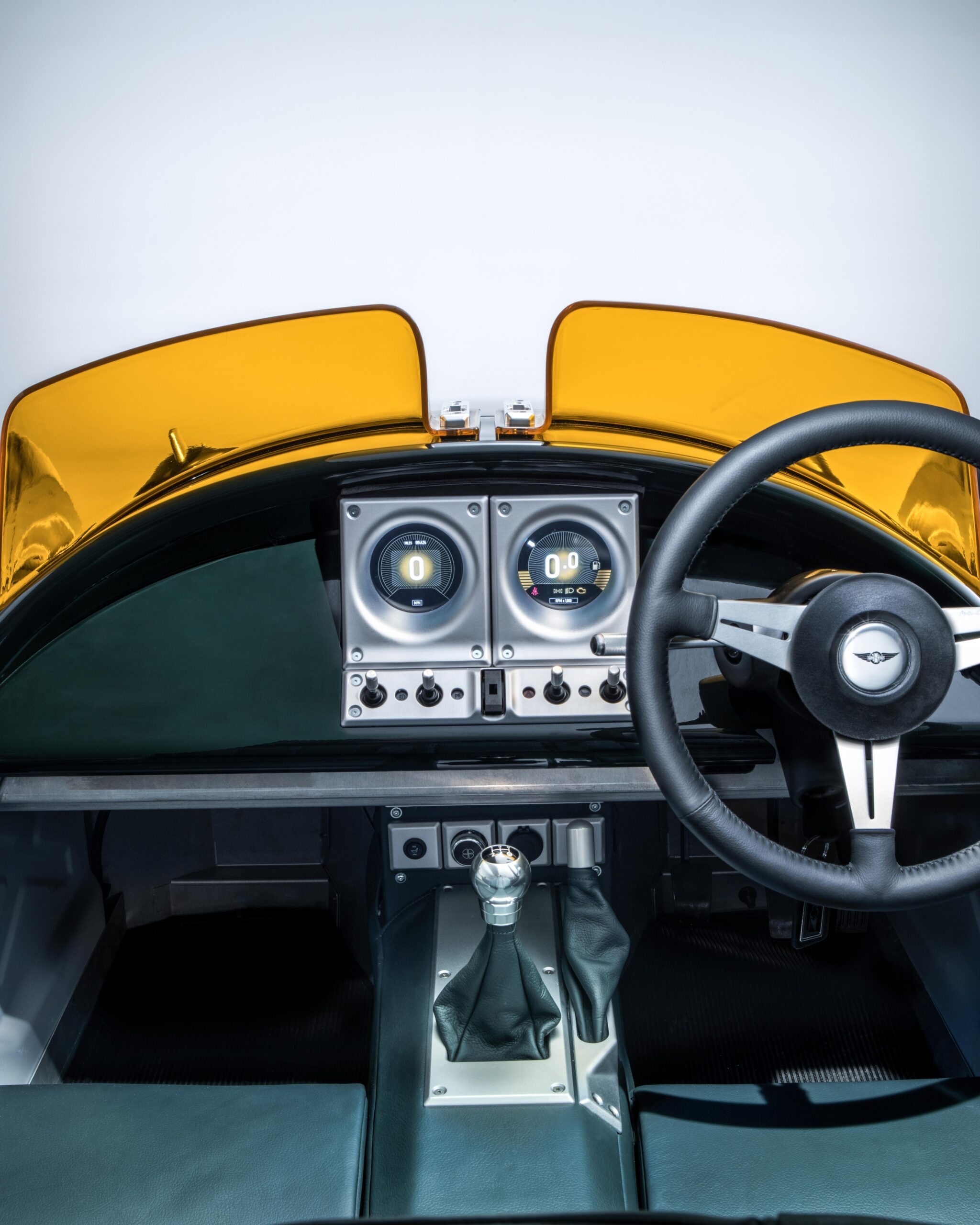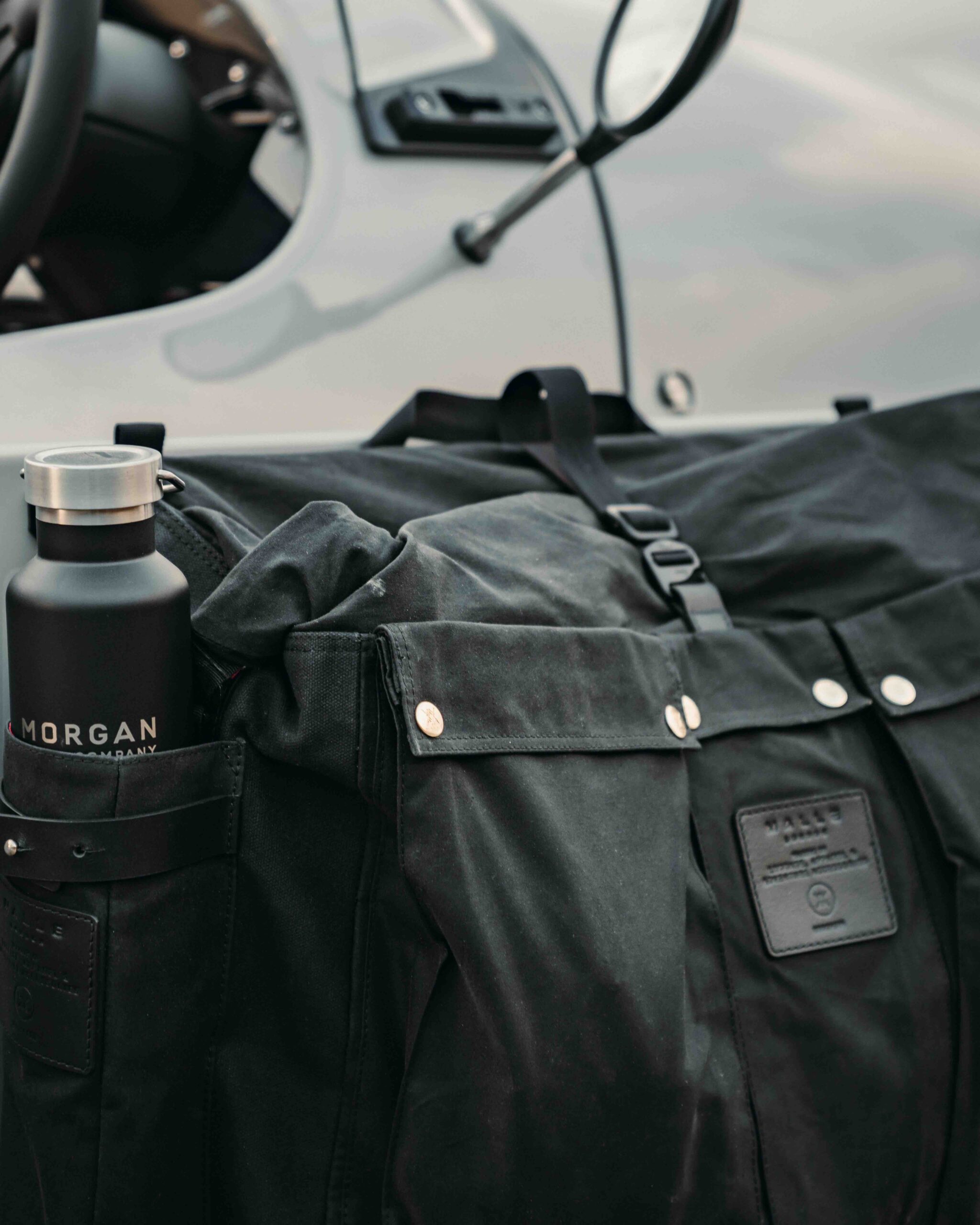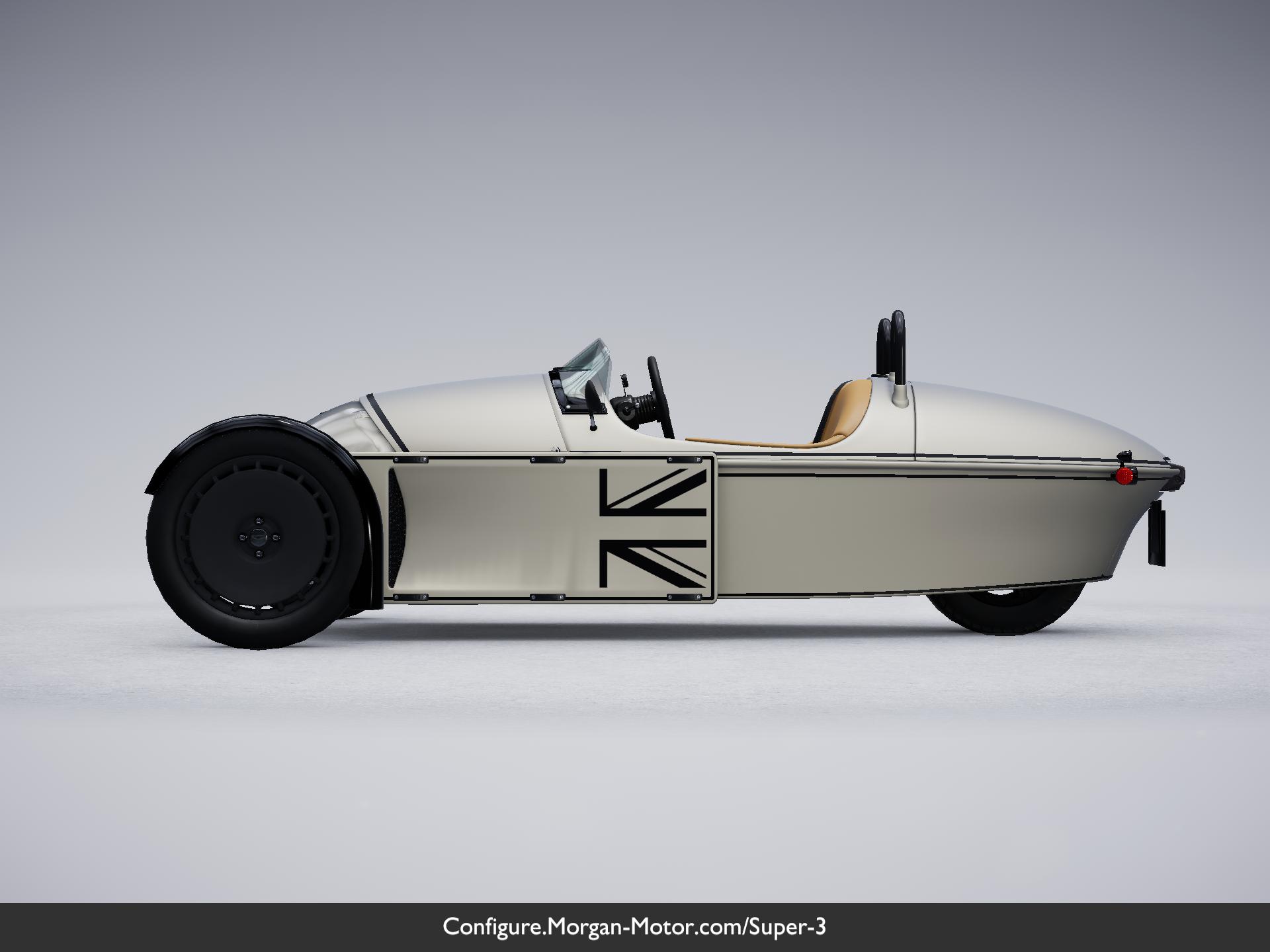 Technical Details
Engine: Ford 1.5-litre, inline three-cylinder
Gearbox: Five-speed manual
Maximum power: 118 bhp (87 kW) at 6500 rpm
Maximum torque: 110 lb ft (150 Nm) at 4500 rpm
Acceleration 0-62 (0-100kph): 7 seconds (pending final certification) Top speed: 130 mph (209 kph)
Fuel economy (combined): 40 mpg (pending final certification) CO2 emissions: 130g/km
Dry weight: 635kg
Length: 3581mm
Width: 1850mm Height: 1132mm

© 2023 Paterson Group Scotland Ltd T/A Revolutions
Company Number SC637393 - Bute House, Arran Road, Perth, PH1 3DZ
Hosted by Sure Communication (sur.co.uk) Ltd